Sir Dzidek wrote:Royal Crossbow is not better than Umbral Crossbow?
Royal has a +5 attack modifier and Umbral has +6 attack.
Howerver Royal has 1 extra hit % and 1 sqm range extra. But that is just a choice if you think that is worth it.
But pure damage wise the umbral one is better.
-- 13 May 2015, 16:23 --
I did some quick comparison.
With my level(279) and dist(129):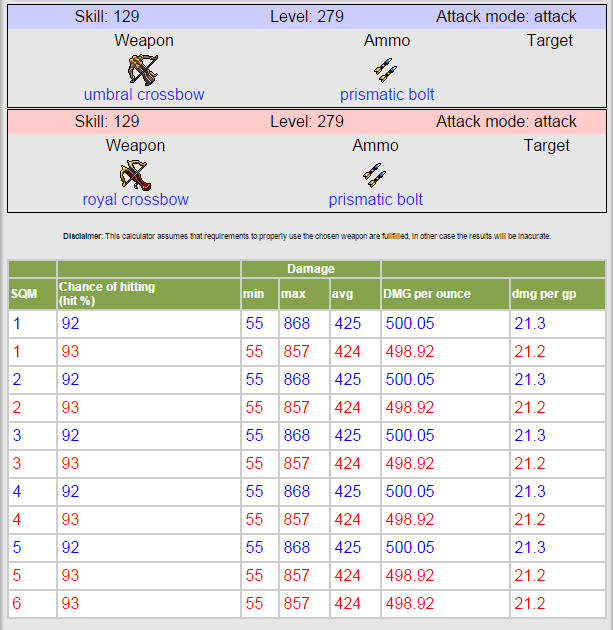 With a level 130 dist 100: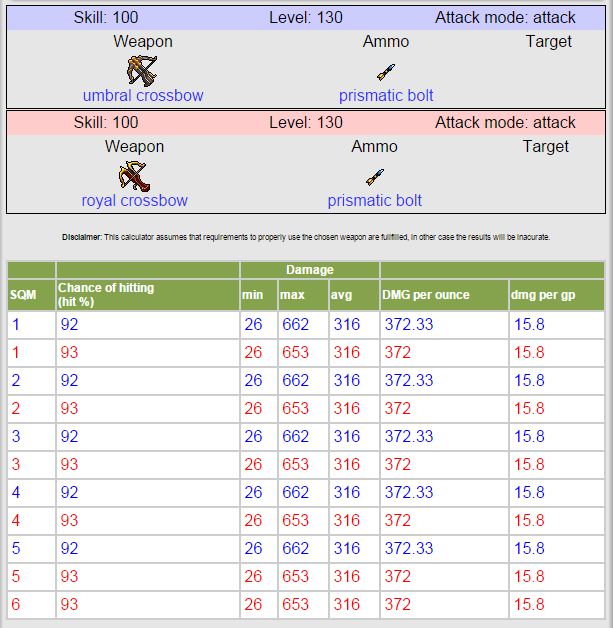 In both cases umbral crossbow beats it on max damage. Average is very close together.